When you are young and climbing the corporate ladder, retirement may seem like a distant thought. We often spend so much time invested in our careers that we forget it actually has a finite timeline. In fact, an entire new chapter exists after our careers; that which most of us know has retirement. Retirement should be the best time of one's life; you should have enough time and money saved up to do the things you never had the chance to. Yet today, there are many retirees left in a state of worry, anxiety and emptiness. This poor mindset can lead to depression and misery if not corrected before its too late.

This negative mindset can often be corrected by simply keeping your mind busy, positive and in a state of occupancy. When you remove yourself from something that is as massive as a career, this void should be filled by something that brings you joy and happiness. So in an effort to assist you with this endeavor, Mindspurt has compiled a list of mind stimulating things to do after retirement.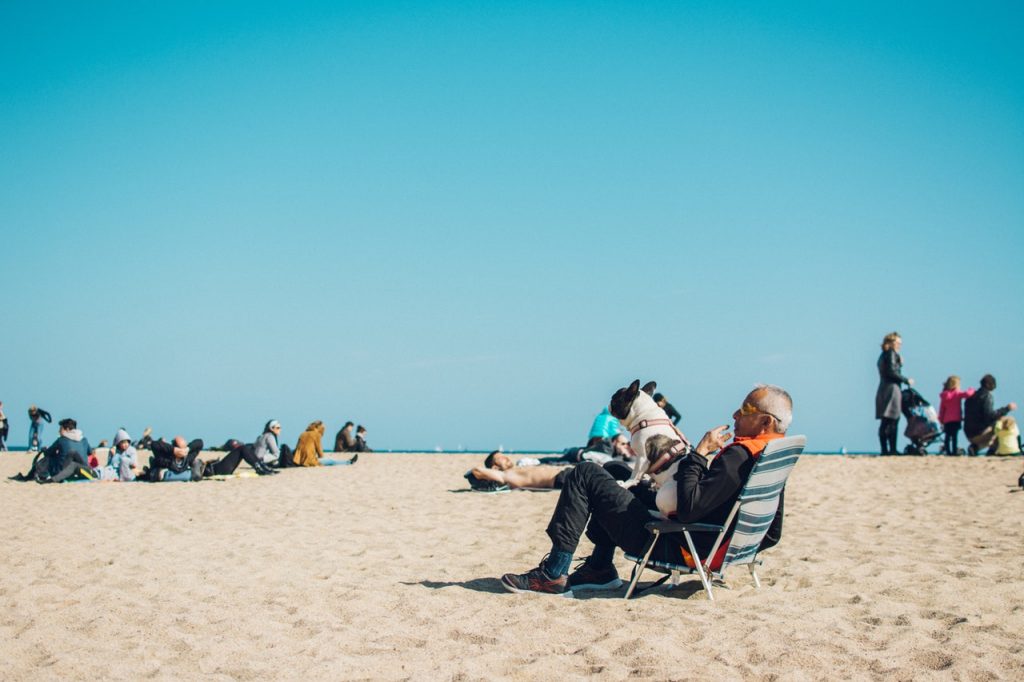 Nurture Your Hobbies

Hobbies can be those silly things that you were never good at but found fascinating. They could also be the things that you never got paid for yet loved doing. Retirement should be a time to stop chasing money and enjoy that which you love the most. The problem that retirees often face though is that they don't spend enough time during their youth to explore hobbies that they love. They are often too busy in their careers that they forget to find stress relieving channels like a new sport. The key is therefore to allocate free time during your youth to explore and try out new things. New experiences to the human mind is like ecstasy. By the time you reach retirement should already know how to separate your work life from your personal life. It should merely be a simple transaction of transferring more of your time towards your personal life.

Build And Maintain Healthy Relationships

When you are older, the healthiest things to do is create and maintain relationships. Being around people you love and who make you happy can have a great positive impact on your mind. Spending time with people who bring you joy can give you something to look forward. Companionship while fulfilling your bucket list goals can also be very exciting.

Start A Business


Before you think that age is a barrier for starting your own business, just bare in mind that the kernel started his chicken empire at the tender age of 60. Yep, that is no mistype! This option is more for people that still have the drive and passion for business and work. It can also be for those retirees that are concerned about their financial security and require some form of additional income. Try to keep the following in mind when pursuing this route:
Always choose a business based on something you love. You don't want to spend time stressing about something that you don't even like
Try to get the business as self reliant as possible. Getting responsible people you trust to run the business can greatly assist you with the additional stress
Think carefully and not irrationally when investing your money into the business. Remember you have to save up money to support yourself and there is a great amount of risk that comes with starting a business.
Have fun! Think more of starting a business at this age as a challenge to keep your mind sharp. Don't beat yourself up if it fails

Travel

Travel anywhere. This does not need to be in exotic and foreign lands. It could be local places that you just never got around to visiting. Traveling is both exciting and sends a surge of adrenaline to the brain. Meeting new people, experiencing new cultures and seeing the best the world has to offer is one of the greatest gifts life has to offer. Don't squander it away. Also remember to save and budget for trips. Look at tours that cater for retirees and offer discounts. Another great option to consider is taking a mini-retirement which can offer a glimpse of what life as a retiree is like.

Practice Mindfulness
Mindfulness can help rewire the brain into calmness especially after it has been exposed to the constant hustle and bustle of a busy work life. There are a wide range of activities that you can do to practice this but essentially all boil down to the same fundamental principles; Stop, relax, pay attention and enjoy. It is about not taking anything for granted and finding beauty in everyday occurrences. Think of it has taking it back to the basics like how a child finds joy in every little thing.

These are just a few very powerful things to do after retirement that can keep you mentally occupied and in the right positive mentality. Taking care of yourself both physically and mentally after retirement is of utmost importance. This is if you want to live a long and fulfilled life and enjoy the fruits of your labor. Start planning now and take all the right steps to guarantee an enjoyable and unforgettable retirement.

Do you love learning about multiple subject areas? Then you may be a polymath. Read: Your Ultimate Guide To Being A Polymath; to understand how to harness your mind's full potential.

To learn how to live life consciously and with a clear perspective; read this ultimate guide: A Mindful Approach To Self Actualization