Unemployment is probably a grim reality that many people face. If you are one of them – you may have found the prospect of staying positive during rejection extremely difficult. You may be searching for a answers on how to stay positive when unemployed but nothing seems to help. The truth is no matter how hard you try, the fear and worry associated with unemployment may always persist – However the trick is to keep pushing forward and not use this as a hindrance to your success.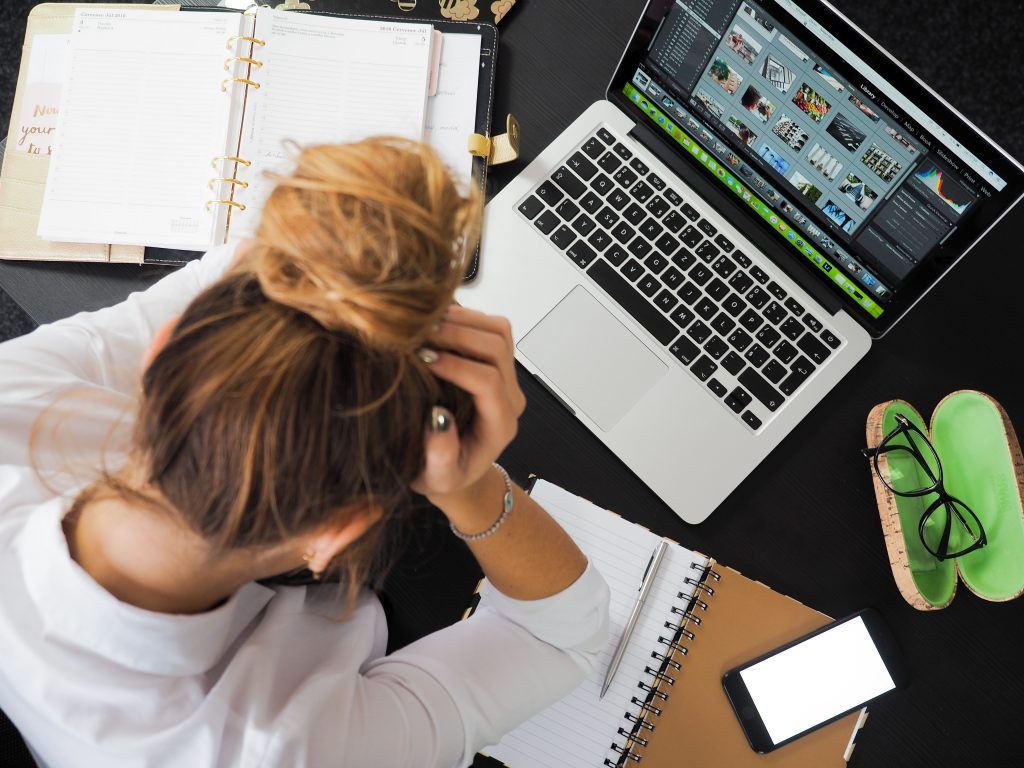 If you are currently facing unemployment, the continual rejections or failures may have put you in a state of depression. You may feel hopeless at times and maybe on the brink of giving up. Before you do though – read on! Here are some great tips on how to stay positive when unemployed and make the most out of your time. You will find that using this free time for introspection and self-development can greatly influence your chances of being hired.
Start strong but be steady
When you are first join the unemployment bandwagon – you will be filled with hope and ambition. Recent graduates are often filled with excitement about what the world has to offer. To them there are endless choices. They soon realize however that this is not necessarily true – Finally coming to terms with the fact that getting a first job is the most difficult. For more seasoned individuals – experience makes the challenge of employment equally difficult. People with years of experience often have to weigh up factors like pay and face more stiff competition. Therefore to avoid disappointment – the initial stages of searching for employment shouldn't be approached with a very high expectation of immediate employment. A key factor of how to stay positive when unemployed is never faltering in the face of failure. Finding the right fit and opportunity takes time and therefore you should rewire your mind to be patient. While its great to keep the motivation going and keep the job applications rolling – remember to perpetuate the momentum. You don't want to be burnt out after a few weeks and then give up entirely on the prospect of employment.
Use the free time for self-introspection
Self-introspection is an excellent example of how to stay positive when unemployed. Being emotionally stable with a positive mindset is critical when job hunting. Depression can be detrimental as companies seek to employ vibrant and energetic individuals as opposed to drained out sullen ones. You need to take the time to critically examine your feelings. Spend time reading uplifting books to stay motivated. Talk to friends in similar situations. Take advice from people in industry. Whatever the case, ensure that you maintain a mindset that allows you to reach your end goal. You can also use the time to identify what you really desire in life – what career paths have you not considered? what will make you happy in your next job? You will find that this free time can give you an advantage over others – since it gives you perspective of what you really want to achieve in life. Once you have a birds eye view of it, you can move full speed ahead to make it a reality.
Personal Kaizen (continuous improvement)
If you are new to the word Kaizen – here is a brief explanation. Founded by the Japanese car manufacture Toyota, kaizen is a process of continuous improvement on poorly performing areas. Although initially created for use in factory processes – it can be a great tool for re-examining how to make yourself more marketable while job hunting. The process is simple. Start looking at all aspects of yourself and determine if it needs improvement. In the case of job hunting this may include anything from your CV right up to the way your present yourself in interviews. During my initial stages of job hunting after graduation, it took me several failed applications to realize that I had a poorly written CV. This happened by chance when I came across a linkedin profile with a well written one. After searching online and mixing up different formats- I then managed to develop the ideal CV. The results were phenomenal. Within a few weeks, I started getting callbacks and compliments for my CV. A similar realization came during interviews when I realized that my "robotic" ways of presenting myself was what interviewees hated. So I changed – became more natural and flexible showing personality rather than my ability to memorize large chunks of information. For you things may be different – with Kaizen however there is no stop to improvement. You will find that there is always something that you can do better and over the course of your life you will find this lesson extremely valuable.
Don't sit around – expand your mind and look for opportunities
The final tip on how to stay positive when unemployed is being proactive. You may not find your dream job let alone any job immediately. This does not mean though that you should spend only 2 hours in the day on application then sit around and expect a magical outcome. Companies want people with initiative. During interviews you will be asked what you did with the gap time you were given. Did you develop a new skill, volunteer or learn a new course? Whatever your answer is, don't let it be sitting in front of the Television set with a bag of popcorn. Be proactive – search for business opportunities. You may even find that you don't need a job at all since an opportunity to start you own business may materialize. Network on linkedin, make new contacts and explore the options available. Freelancing is another great way to gain experience and also make some good money. With freelancing you don't have to worry about interviews or entry requirements. Develop a good rapport with clients and you will be on your way.
I sincerely hope this article helps you gain perspective and to overcome the stresses of unemployment. Remember these tips on how to stay positive when unemployed and continuously practice them on a regular basis .Don't sit around and wait for things to happen. Go forth and make things blossom. Your future depends on it.
If you enjoyed reading this post, you may also find The best triggers to switch off negative thoughts anxiety a delightful read. You may also find that this stage of unemployment can be an excellent opportunity for a gap year: 5 amazing gap year ideas to prepare you for your journey of mental rejuvenation
To learn how to fully achieve success in all facets of your life, read: Applying A Growth Mindset To Achieve Success